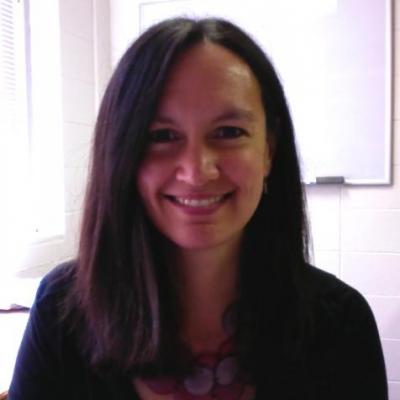 Basic Information
Office:
627 Biological Sciences Bldg.
Biography

     As an undergraduate, I interacted with biology professors who were dedicated to teaching their students.  I had the opportunity to work along side them as a teaching assistant, and with the guidance of these mentors I found that I enjoyed helping other students understand biology.  As a result, I went on to graduate and postgraduate studies with the goal of pursuing a teaching-focused career.  I earned a Ph.D. in cellular biology and did postdoctoral studies in molecular biology.  My research has focused on understanding the control of gene expression in the protozoan parasite Leishmania tropic, the model organism Saccharomyces cerevisiae, and in MCF7 breast cancer cells.  While in my first faculty position, I decided to turn my lifelong interest in student learning into my area of research.

     At University of Georgia, I am in a unique tenure-track position where I conduct biology education research as a member of a life science department.  The long-term goal of my research program is to use metacognition to enhance student learning in undergraduate biology courses.  Metacognition is what we know about our thinking and how we regulate our thinking to facilitate our own learning.  It is a critical component of learning that contributes to learning outcomes, academic performance and problem solving. My lab studies undergraduate metacognitive development, and we are working to identify effective ways to accelerate its growth.  By providing students with metacognitive training we also hope to help them become self-regulated learners, which will serve them well beyond their time at the university.

     I am PI and Director of an NSF-funded Research Experience for Undergraduates (REU) in Undergraduate Biology Education Research (UBER).  Each summer UBER brings students from across the country to Athens for a nine-week program focused on research in teaching and learning.  Students are paired with faculty mentors from the Departments of Biochemistry and Molecular Biology, Cellular Biology, Genetics, Mathematics and Science Education, and Plant Biology.  More information can be found at our website: http://uber.coe.uga.edu/.
Research

Research Interests:

Use of metacognition to enhance student learning in biology