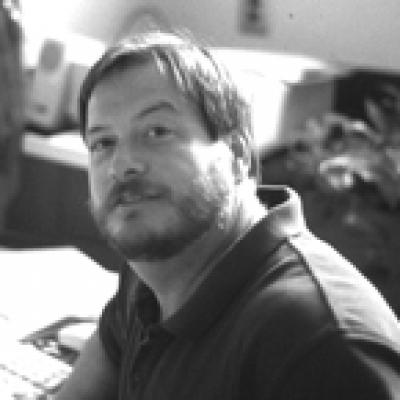 Academic Professional
Co-Director of Center for Ultrastructural Research
Biography

In my role as Co-Director of the Center for Ultrastructural Research I assist researchers, students and various commercial clients in imaging and data acquisition using the instrumentation at the Center. We train and help those requiring TEM, SEM, confocal and other microscopies as well as advise in experimental design and development in the areas of imaging. I have experience in a wide range of scientific arenas, which allows me to help with a variety of problems. I also have personnel at the Center that assist and advise in the areas of nanotechnology and physical sciences. My expertise is primarily in the biological sciences with a background in mycology, plant science, plant pathology, environmental testing, ecology, and entomology. In the past I have worked as a geologic assistant, draftsman, corporate liaison for an environmental testing firm, and a postdoctoral in plant pathology.

I teach a course in imaging (typically held every fall semester) and guest lecture on imaging and data acquisition, experimental design, and promote the use of the Center for several different departments on campus.
Selected Publications

Scott Hamilton-Brehm, Robert Gibson, Stefan Green, Ellen Hopmans, John Shields, and James Elkins.  (2011) "A hyperthermophilic, dissimilatory sulfate-reducing bacterium from a terrestrial hot spring" Submitted – Applied and Environmental Microbiology.

Mumaw JL, Machacek D, Shields JP, Dodla MC, Dhara SK, Stice SL (2010) Neural differentiation of human embryonic stem cells at the Ultrastructural level. Microscopy & Microanalysis 16: 80-90

Ding X, Shields J, Allen R, Hussey RS (2000) Molecular cloning and characterization of a venom allergen AG5-like cDNA from Meloidogyne incognita.  Int. J Parasitology30: 77-81

Ding X, Shields JP, Allen R, Hussey RS (1998) A secretory cellulose-binding protein cDNA cloned from the root-knot nematode (Meloidogyne incognita). Molecular Plant-Microbe Interactions. 11: 952-959.